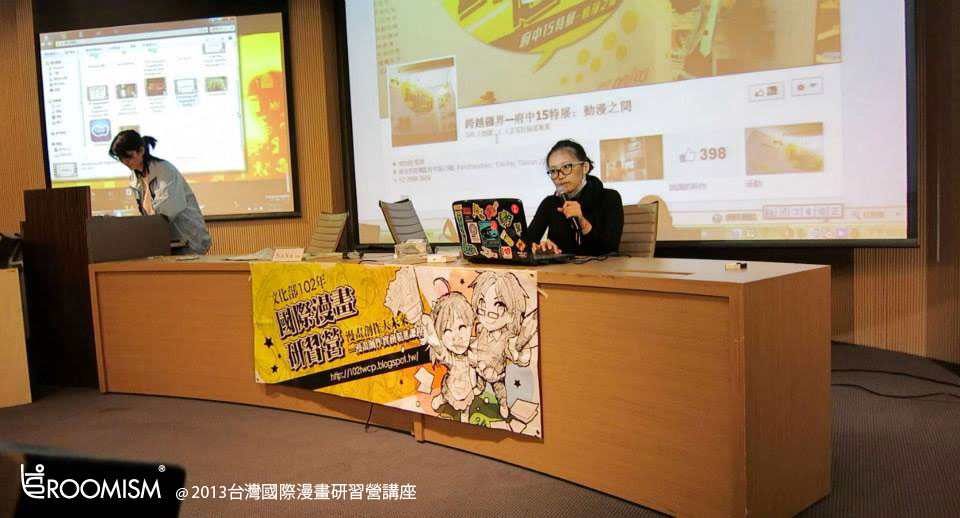 Roomism was invited to give a talk at Taiwan 國際漫畫研習營講座. It is an follow up activity of our AR exhibition at 跨越疆界—府中15動漫之間特展 at December 2012 and it was extended till March 2013 due to overwhelming feedback.
During the 2 hours seminar, Nana was sharing what Roomism have done and what we are doing and also introduce our AR enabled products. The participants was exited on the discussion of Augmented Reality content, during the Q&A section Nana also give out some of our products which haven't officially launched to some participants.
Special thanks to Taiwan Frontier Magazine the organiser of 國際漫畫研習營講座 inviting us to this seminar,  微希,贞仪, 小梁,春民 and the rest of the crews. Appreciate for the 川北琵琶膏 and the mask.
It is great pleasure to introduce AR to the participants and hopefully we have chances to introduce it to local. Stay tune to the official products launching we will announce it online.
Facebook Album