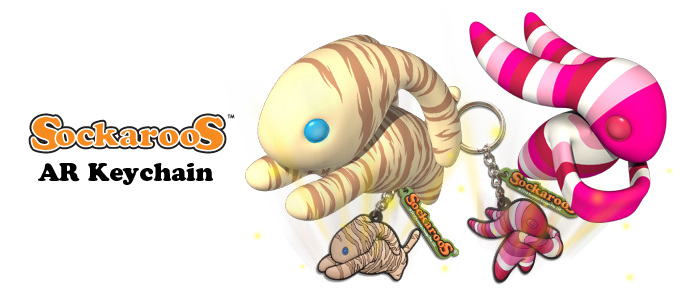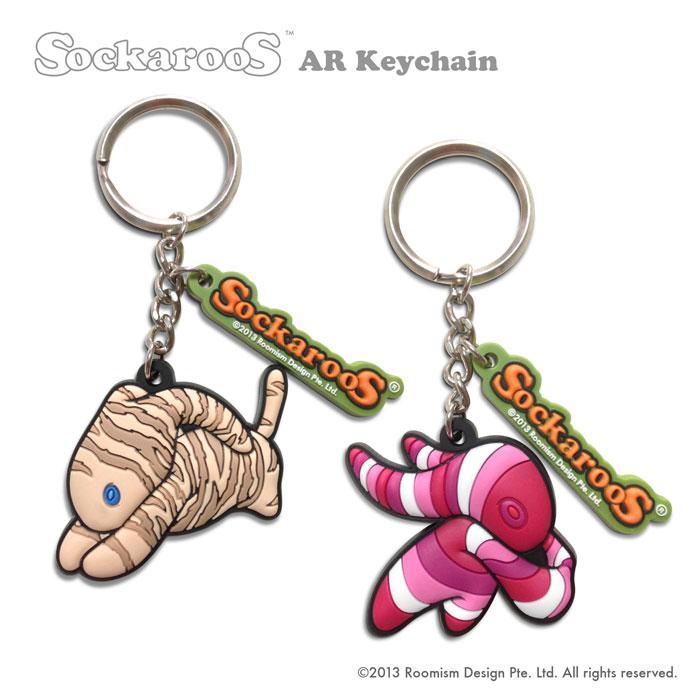 Year 2012 Roomism introduce 12 AR Sockaroos creatures in some exhibition in Singapore and Taiwan, but most of the visitors feedback that they would like to bring AR Sockaroos characters home.
Now as promised we let you bring the Sockaroos AR Keychain home with you. Doo and Wee are the first 2 among all Sockaroos to meet you. With your smart phone or tablet (both iOS and Android) you can summon the genie in the keychain.
You can get them at our online shop. Hope you like them, we will bring you other creatures in the future.

AR content available in this product. You can scan the QR code with Junaio to start. If you can't view the video please view the general instruction Way 01:
General AR Instruction
If you don't have the app in your mobile device, you can download it for free, it is available for iOS and Android devices, scan this QR code it'll lead you to the App Store or Google Play.