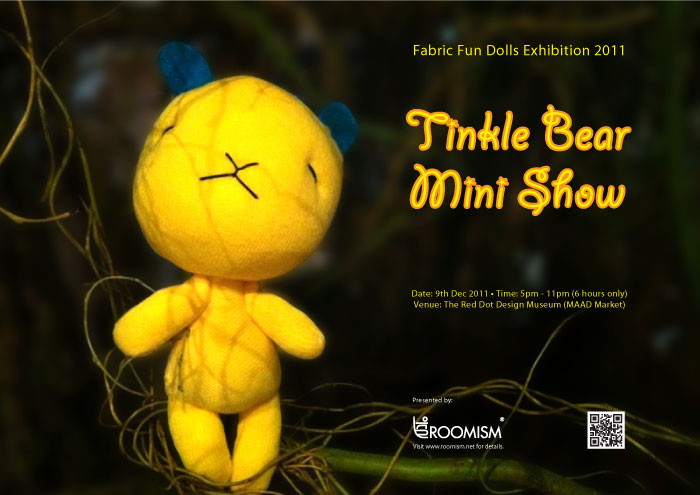 Dear all~ Roomism presents you the Fabric Fun Dolls Exhibition 2011- Tinkle Bear Mini Show.
It is really mini and only showing for 6 hours, yes you heard me right is 6 hours.
Nana had spent countless time on the preparation of this exhibition and yet all the props only use for 6 hours, so we welcome all of you come down and take as much photo as you can to keep this memories forever.
You can visit our facebook page to view some of the photo behind the scene.
Update:
Tinkle Bear and the tree house were move to MilleniaWalk Parco, click the link for details.
View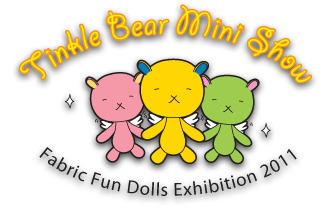 Date: 9th Dec 2011
Time: 5pm – 11pm (6 hours only)
Venue: The Red Dot Design Museum (MAAD Market)
Photo albums
Fabric Fun Dolls Exhibition 2011 – Tinkle bear Mini Show @ Red Dot Design Museum:
Facebook Album
To view the making photo:
Facebook Album