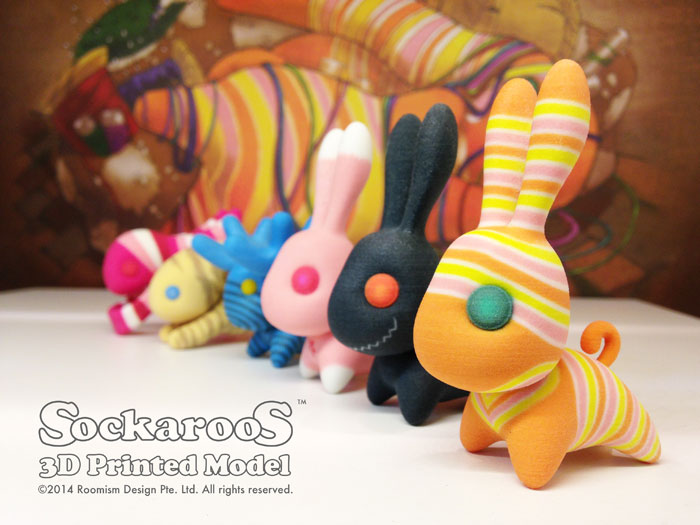 Order Sockaroos 3D printed model now
Get $20 off STGCC special discount
We have launched a Fio Soft Sculpture pre-order early this month, if it isn't your type, how about 3D printed model?
We have six 3D printed Sockaroos creatures ready to be ordered.
Order now enjoy $20 discount, collect at our STGCC booth AA48 to save shipping cost.
Just key in "3dpstgcc2014" for the coupon code when checking out to enjoy the discount.
Shop now