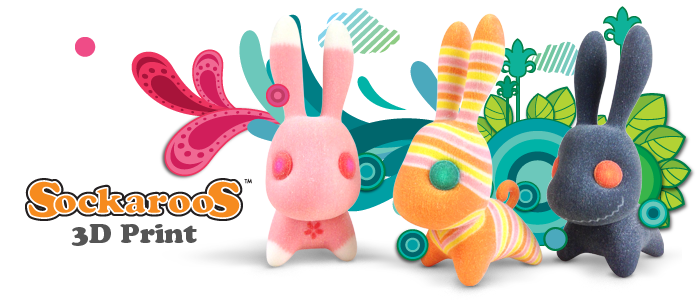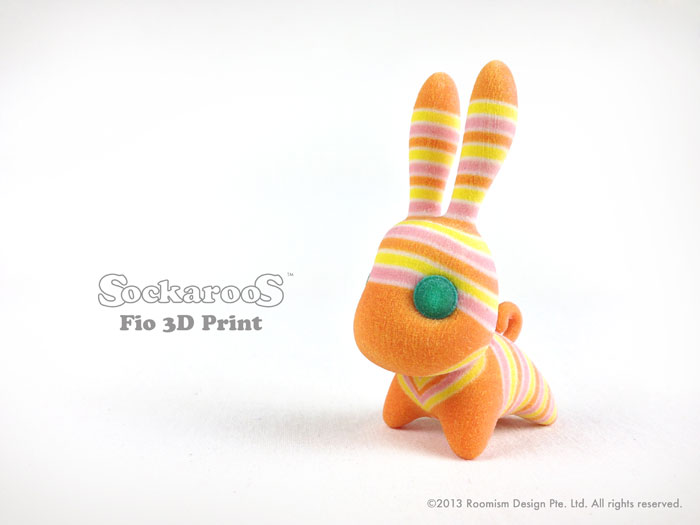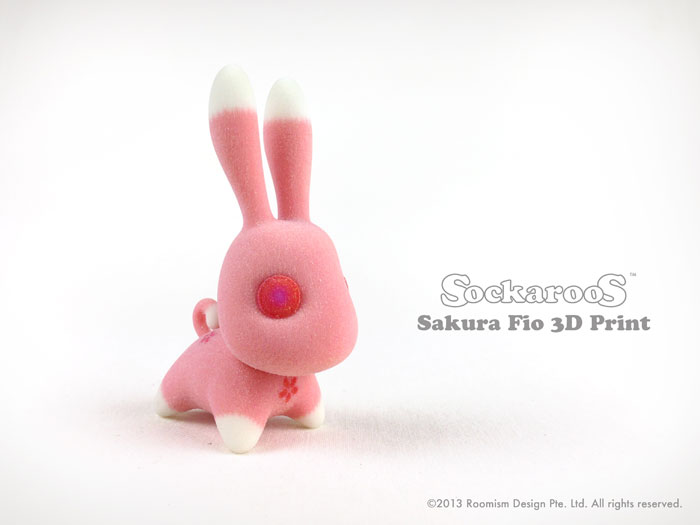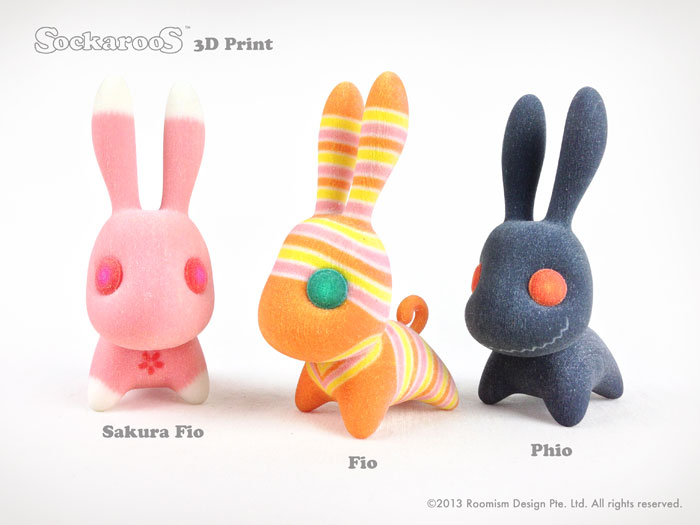 At the year 2005 we saw a colour 3D printer in a trade show and that is the first time we know the existence of  such technology call 3D printing.
In the year 2010, Roomism start exploring on the 3D printing technology. We start creating Sockaroos characters into 3D model, testing on different method of 3D printing.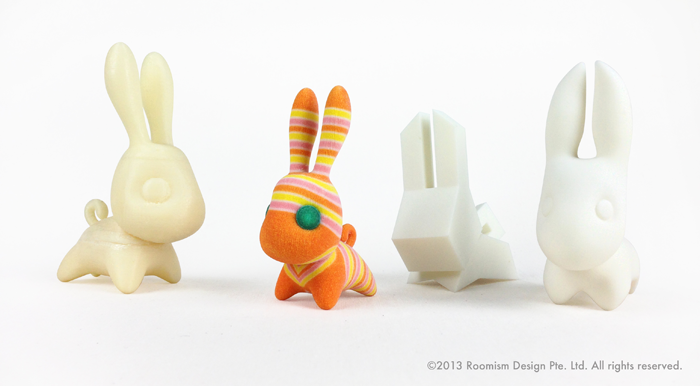 For independent designer like us, 3D printing giving us the power of producing small quantity of products. It make the product much exclusive and premium. Due to the least usage the production cost is comparative higher at the moment, we believe it will be much lower in the near future when getting more people using 3D printing.
It's aways hard for us to paint the skin as the creatures in the Sockaroos Series are having many stripes, in this case colour 3D printing provide a good alternative way for us. We tested some of our character and gratefully the result turn out good.
Yes there is some restriction in the 3D printing but we are satisfy with the detail of the printing now, the mapping and graphic printing are exactly same as what we design. Resolution wise is good for now and we are pretty sure it can be improved very soon due to the fast pace of development on the materials and the printing solution.
You are now able to order some of the Sockaroos creature 3D printing model at our online shop.
Shop now!